What's happening at First Baptist Church Forest Park?
There's always something great happening at FBC Forest Park for you and your family. Stay up to date with our announcements and explore our full calendar of upcoming services and events below!
__________________
Upcoming Events
Saturday, June 12th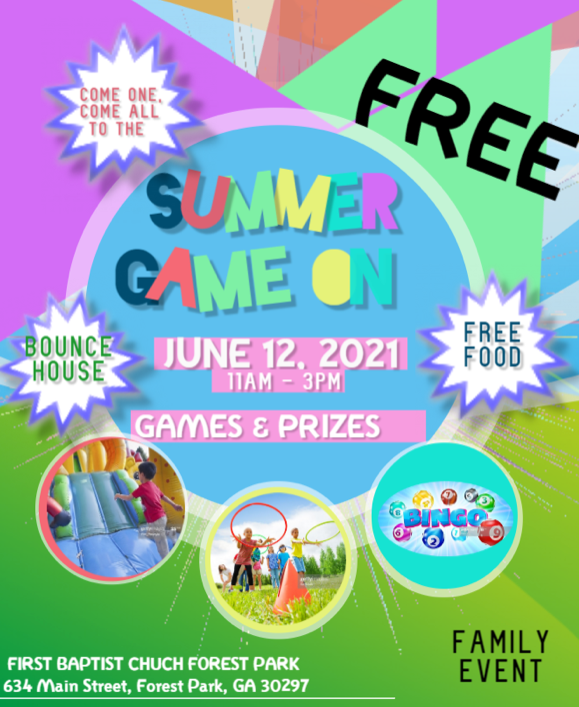 Sunday August 1st

__________________
Weekly Schedule
Sunday Worship Service
Sunday Morning at 11:00am
In-person and Online
Sunday School
Our Sunday School classes are currently meeting throughout the week.
Check our Sunday School Schedule for more information.
__________________
Office Hours
Monday: 10:00 - 3:00
Tuesday: 10:00 - 3:00
Wednesday: 10:00 - 3:00
Thursday: 10:00 - 3:00
Friday: Church Office Closed
Saturday: Church Office Closed
Sunday: Church Office Closed
__________________
Get involved!
The church is not a building. It's the people in the building and we can't do ministry without faithful volunteers! We have several immediate needs and many more needs will arise as we get closer to our relaunch on August 1st. You can show your interest in being involved by filling our the short form below. We will reach out to you to make sure you are plugged in to the place where your skillset can shine!
__________________
__________________
Sign up for announcements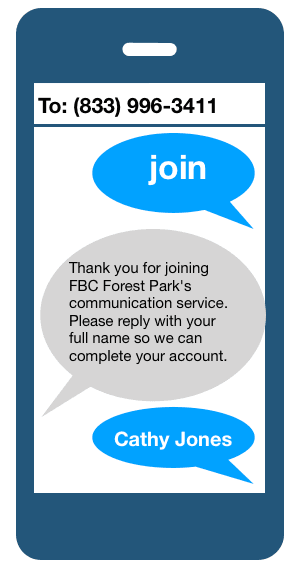 Step 1: Text "join" to (833) 996-3411 to sign up to have our announcements sent to you.
Step 2: You will receive an immediate confirmation.
Step 3: Reply back with your first and last name so we can complete our records.
This communication service allows us to send you text messages and voicemails.
We promise not to over use this service. We don't like spam either!
__________________
Church Calendar